What does a wedding planner do?
Most Italian couples who need help organizing their special day often never come to a professional.
In Italy we usually rely on our mother or our mother-in-law, but if you want to come and get married in Italy from oversea you need to hire a wedding planner. Better if she is Italian, because she knows her country and its traditions.
Recently this professional has been a bit confused because of the many false professionals. That is why I hope to be able to help all the brides who will stop and read this post to better explain what a wedding planner does. It can not be fully explained in a single article, but I will try to illustrate its main points.
What does a wedding planner do?
People think that the wedding planner is the one who prepares participations, favors and sets up floral decorations. I will destroy the dreams of many brides, but a true wedding planner doesn't do these things. She can do them in her free time, as a hobby, but wedding planners' services go further. A wedding planner assists the couple in choosing what is the best solution to realize the couple's dream.
The wedding planner is a wise counselor who knows dreams and tastes of the couple.
Therefore she becomes a true faithful friend who supports them
and helps them make important decisions for the most important day of their lives.
A wedding planner manages the most tedious part of the organization of a wedding:
bedget,
wedding paperwork,
emotions.
1) A wedding planner manages the budget
A wedding planner is called "planner" because her main task is plan. This means to propose, choose, plan, organize and solve problems for te couple all of this within your fixed budget.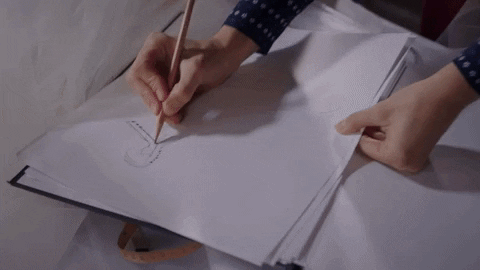 A wedding planner plans every single aspect of your event, taking into account your dreams and financial limits. The most important aspect, for which a wedding planner is fundamental to every wedding, aspect that all couples or at least 90% of them underestimates, is the budget.
You reading this article already married without a wedding planner, you do confess that you had planned to spend a certain amount that then you overspent, don't you? Did you want to spend £/$1,500 on the dress and then spent twice as much on it? You had budgeted £/$1,000 for the open bar and then you got to spend the triple?
It is quite thorny, but a wedding, besides being the most important day of our life, is also an event for which you spend so much. Your wedding planner will take care of the event managing and controlling every single expense related to your budget. That doesn't mean that your wedding will be less chic. This means that you will not face expenses that you will not be able to sustain. This means that you will be able to have the wedding of your dreams with your budget without suffering later. And how do you do it?
The wedding planner knows the best suppliers for every budget range.
Therefore it manages to access advantageous solutions and tariffs,
thanks to consolidated relationships over time and careful selection.
In fact, relying on a wedding planner will not be more expensive than doing everything on your own.
2) Annoying paperwork is up to your wedding planner
A wedding is not just the wedding dress that must be perfect as much as the location and the party. A wedding is a real fair of bureaucratic practices, contracts, boring and irritating contacts that will come up from anywhere! Don't you believe it?
Think about the time you will need to coordinate civil or religious documents to have a destination wedding? The wedding planner is an indispensable support for everything concerning documentation for the wedding.
Now try to figure out the thousand contats and meetings to find all the best suppliers for your event. I'm talking about the location, the photographer, participations, favors, perfect musical entertainment! What about accomodation and transfers for your guests?
Stress will become your closest friend.
That's why the figure of a wedding planner is essential for your survival during the preparations!
3) A wedding planner is a trusted friend
A WP becomes your best friend to whom you can tell everything: fears, doubts, dreams, desires. The more you let yourself know, the more you open up and the more she will be able to support you as a dear friend would do.
In this way you will trust her at 100% and she won't be able to disappoint you, because you have made her understand who you are, what you want and what you do not want.
Every couple is different. Every single couple has its specific style, tastes and expectations. Beware of those WPs who propose copied ideas or, worst case, impose their ideas.
A wedding planner does not hinder you.
She does not decide for you.
She offers solutions and guides you in your decisions.
She helps you, like a friend.
What is your opinion about that? 🙂